Silence-CAM200 CAD CAM Dust collector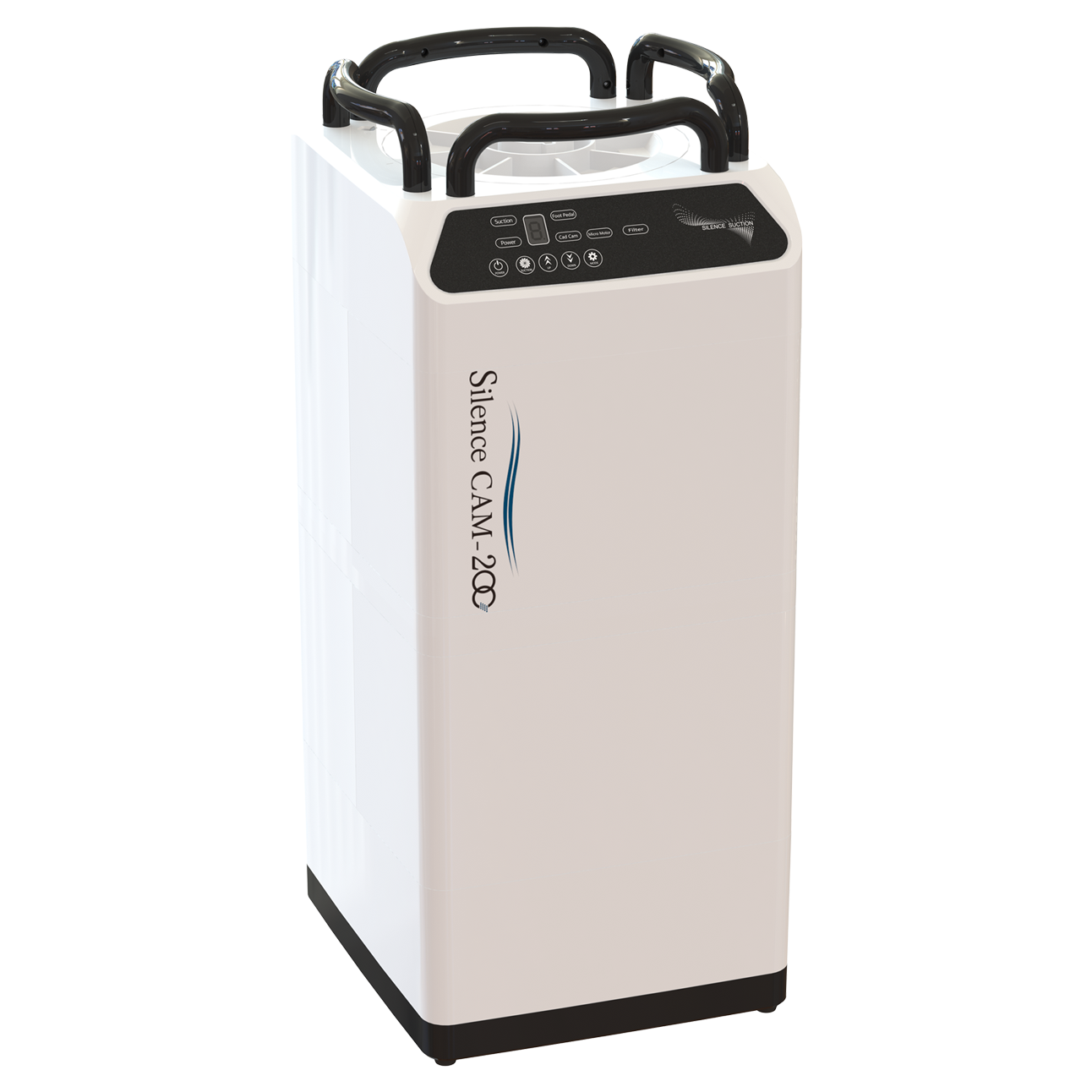 ---
CERTIFICATIONS
---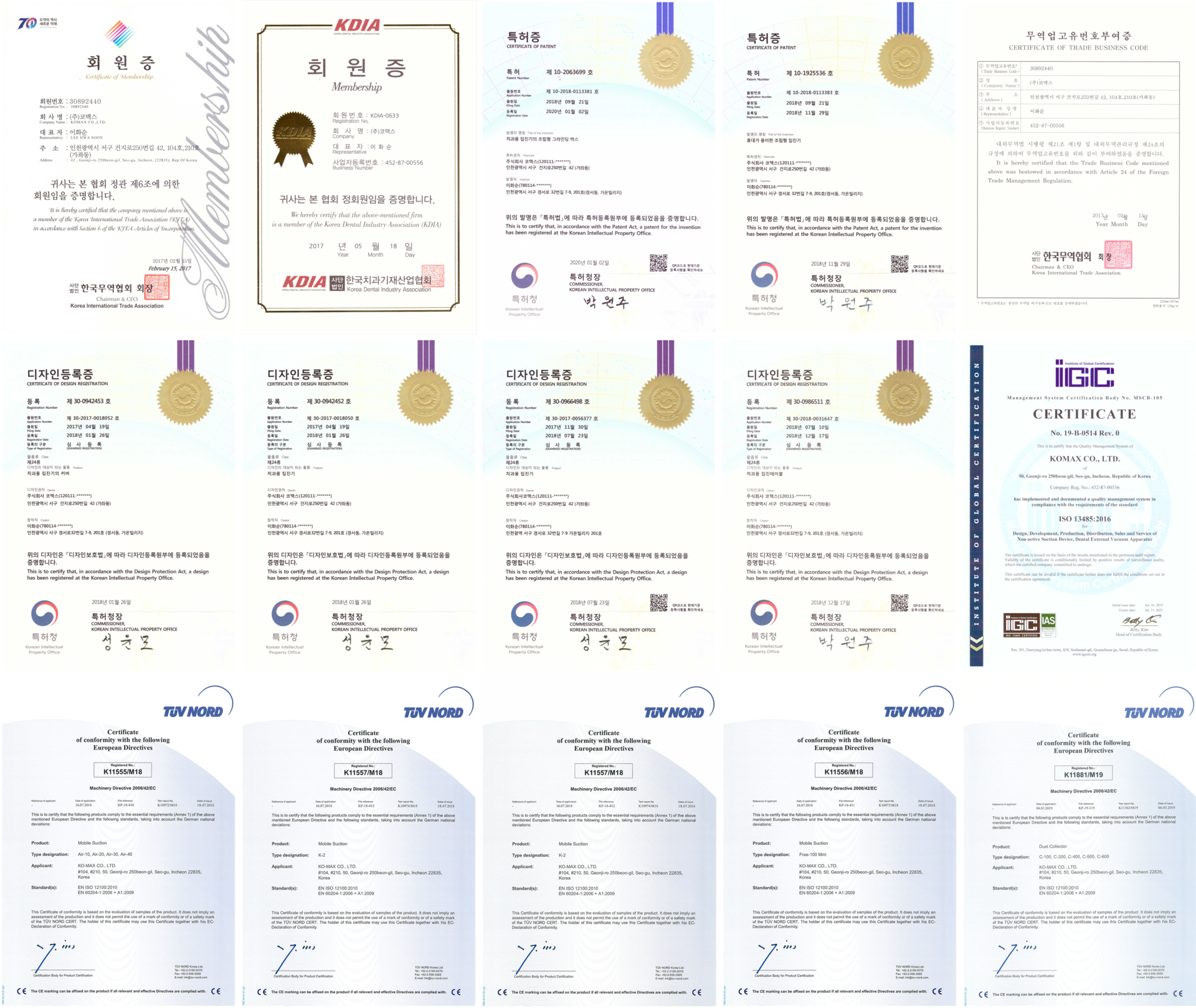 ---
Product
---

Silence Extraction Systems of Micromotor type
Silence-CAM200 is an extraction device for suction of dust generated in dentistry.
CAM equipment. You can manually control the suction through the touch pad.
Automatic suction through CAM equipment. Suction linkage possible
Suction operation by receiving signals from various CAM equipment
The status of this device is output as a contact signal.
The suction performance is fixed and cannot be changed.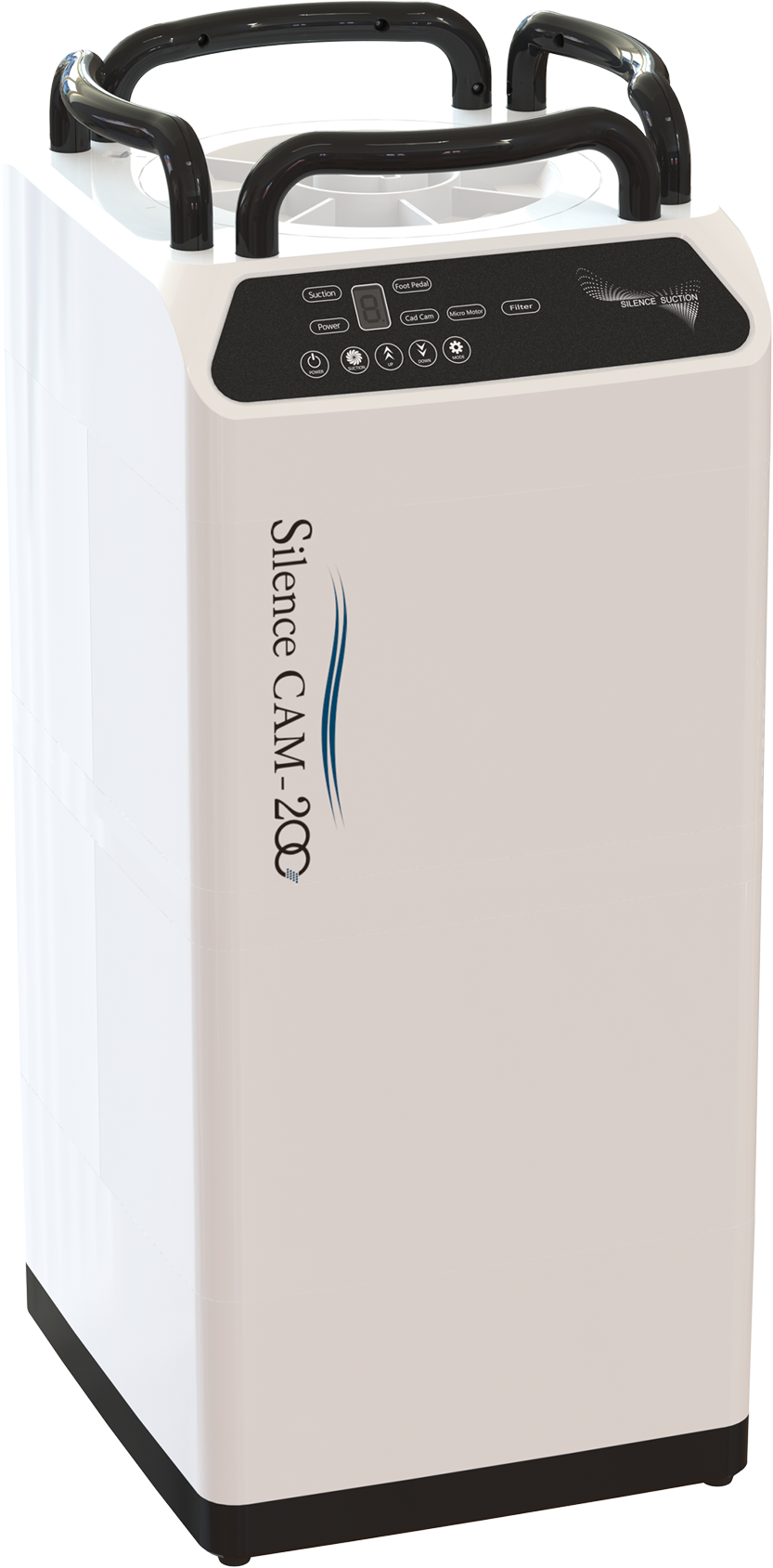 ---
Specifications
---
Product tyep : Silence Extraction Systems of Micromotor type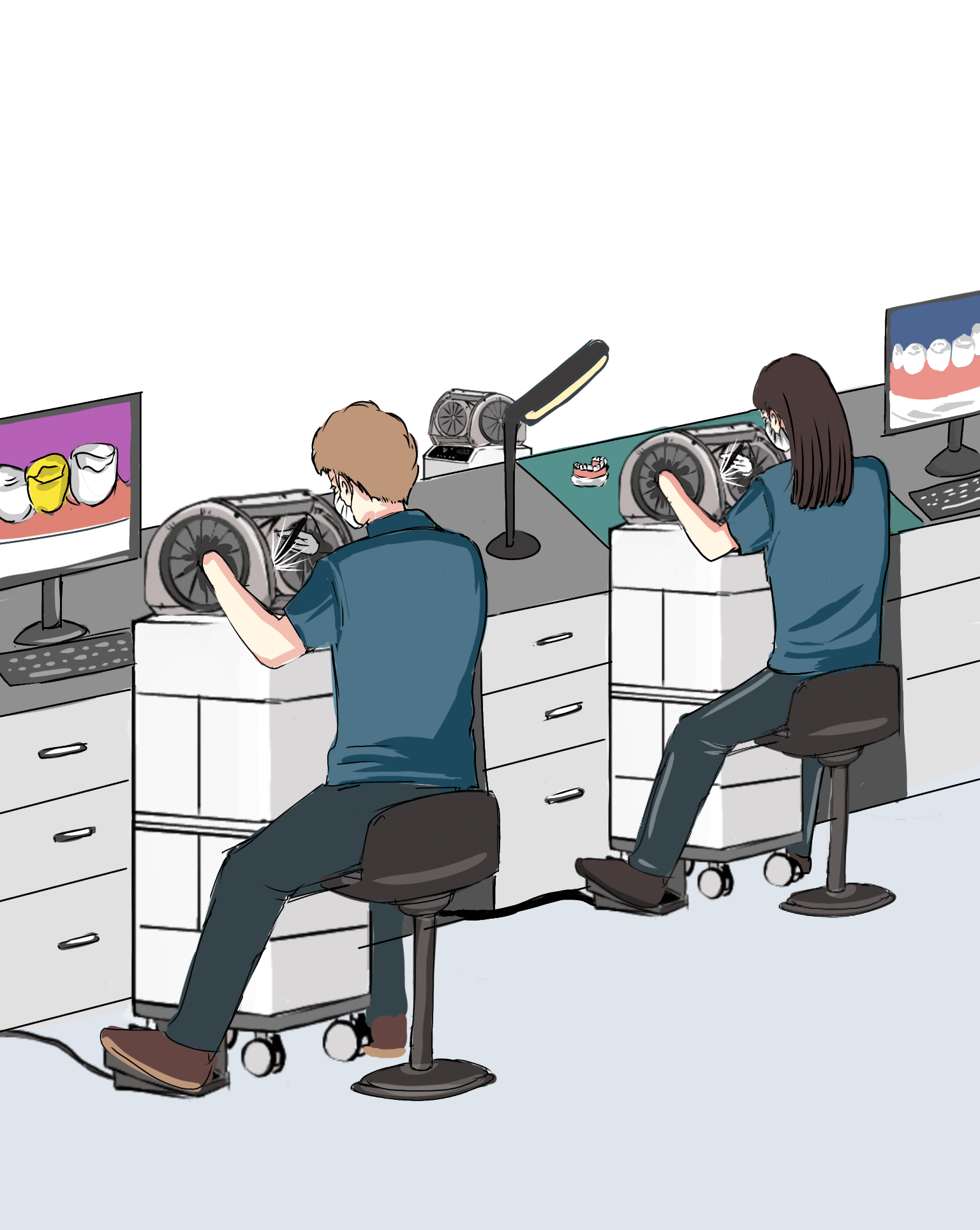 Materials : ABS, PC
Power supply : Single phase AC 220V~240V 50~60Hz
Single phase AC 100V~120V 50~60Hz
Output power : 1247W〔120V〕, 1251W〔230V〕
Current(A) : 120V〔10A〕, 230V〔5.2A〕
Max. Air flow : 3700L/min
Max. Air pressure : 23kpa 〔50Ø〕
Control mode : step 1~9
Filter : 1st filter〔Medium filter〕
2nd filter〔ULPA filter〕 99.9995%〔U15〕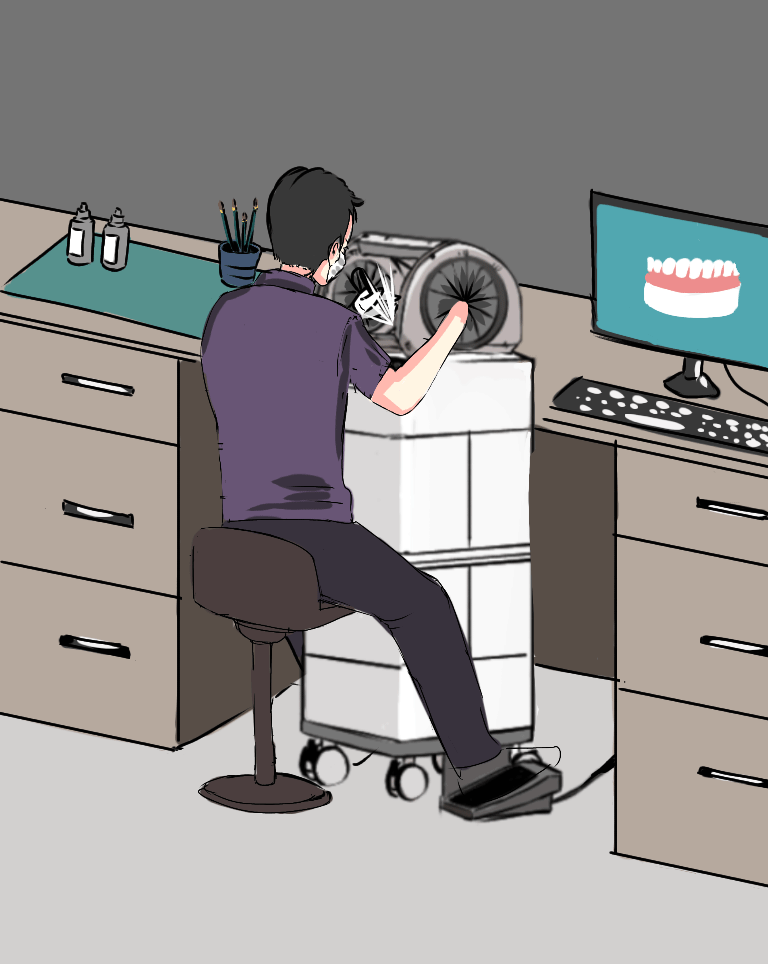 3rd filter〔Carbon filter〕, 4th filter〔Noise block〕
Noise : Approx. 55dB (at Max level)
Motor operating temperature : 0~40℃
Body size : 295〔W〕 * 330〔D〕 *695〔H〕 mm
Product standard components : Main unit, filters, Suction hose 2.5meter, Power plug, CAM interlocking cable
---
Silence principle
---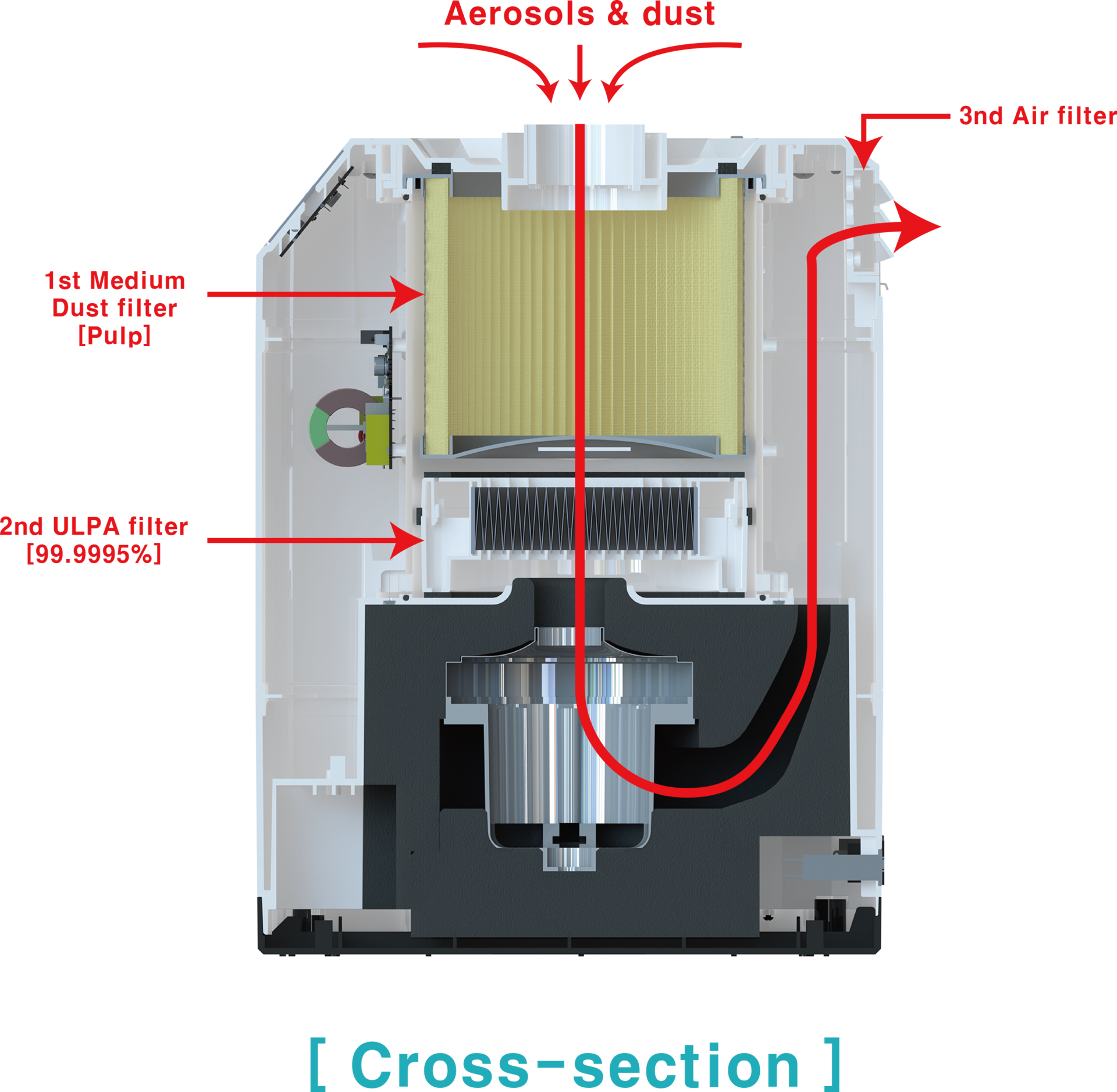 ---
Product usage
---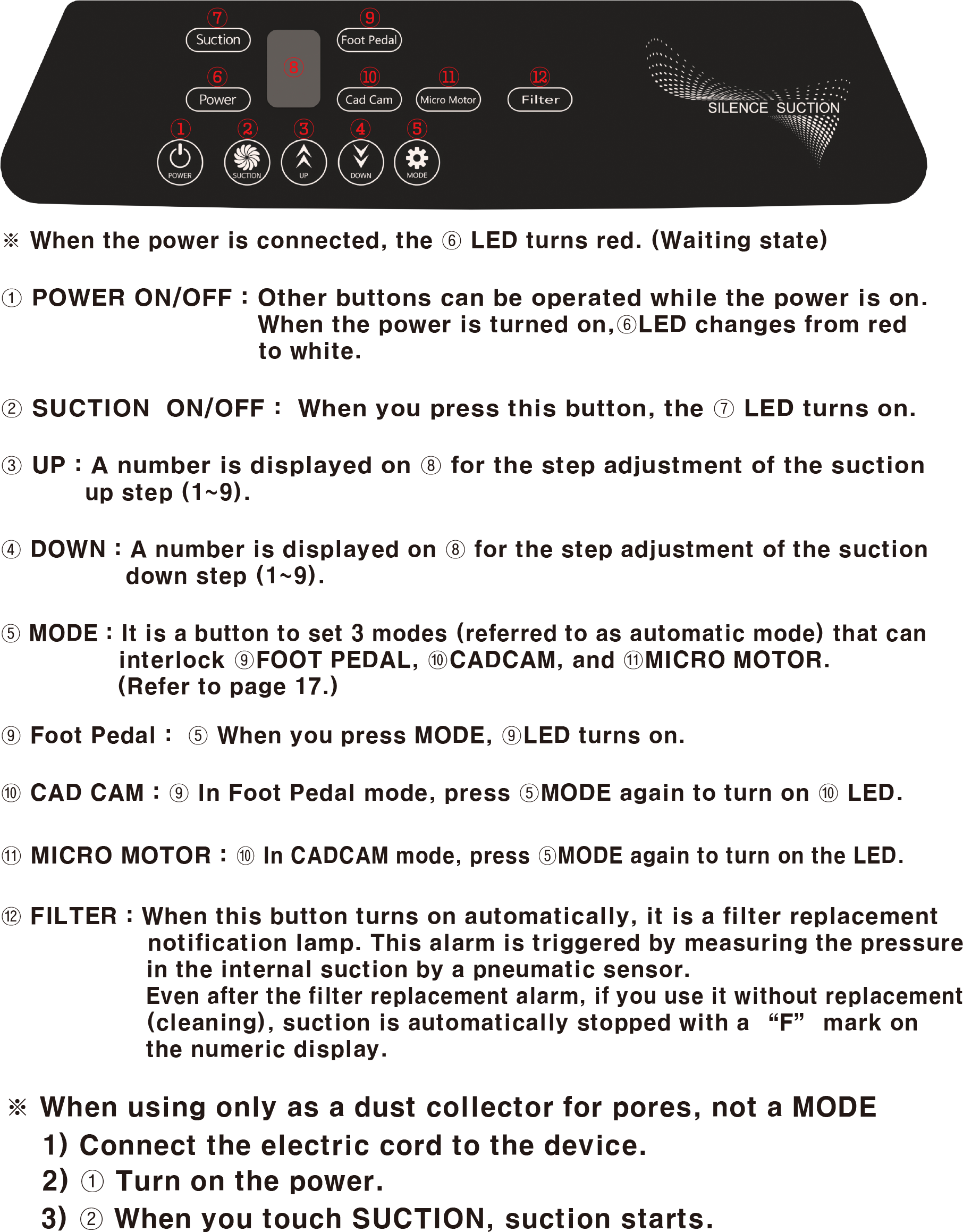 ---
Set up
---

---
CAM interface
---