The reason why you need a dust collector in leather processing!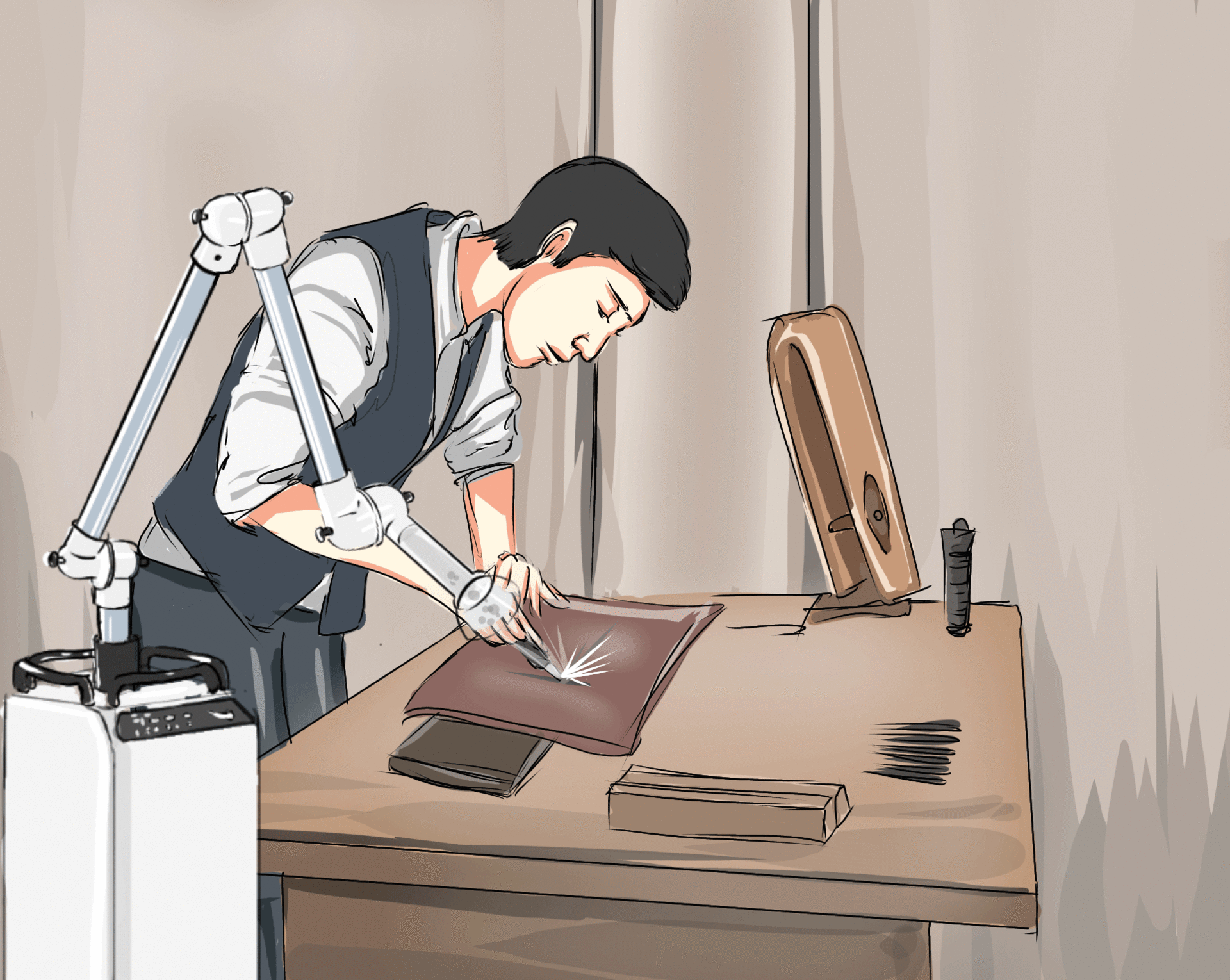 Nowadays, people are afraid of going to the hospital because of COVID-19. You are lucky! Now, you can use our product at the hospital while giving medical treatment to your patients.
According to the news, COVID-19 is putting doctors at risk of infection in COVID-19 so they are even protesting to get better facility state and equipment. These days in reality, they are working at the sound pressure room where COVID-19 patients stay in, which there is a high risk of infection. However, If you work with Komax's products even at the high risky area, our products can definitely help prevent from the infection threats!
Also, the risk of infection is not free at processing industry. The place tends to be full of dust and it is usually an enclosed space which could make the worse situation.
Our dust collector inhales harmful gases in six different stages and discharges clean air out.
In that 6 stages, there are 3 different types of filters.
The first filter is UV LED that sterilize all the area where the blue light reaches in.
Another one is Plasma that produces Ion to disinfect germs, virus, bacteria etc.
Third one is HEPA and ULPA Filter that releases clean air while absorbing infected aerosols and harmful gases, And It also helps circulate the air. They have 99.995% of absorption rate which is strongly installed inside all of our products.
In addition, you wouln't need to worried about distraction of your concentration during surgical procedure because our products do not make much of noise out which that is our specialty.
For this reason, many doctors have purchased and used Extra oral suction from KOMAX CO., LTD.